Team
---
Our passion reflects in the quality of dental care we provide.
We are welcoming new patients.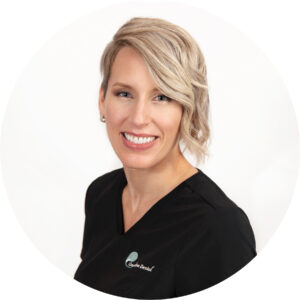 Dr. Claudia Courchesne
Dentist
Born in Nicolet, Quebec, Dr. Courchesne graduated from the Faculty of Dentistry at Laval University in 2001. She is a member in good standing of the Royal College of Dental Surgeons of Ontario, the Canadian Dental Association and the Ontario Dental Association where she sits as alternate councillor. She is part of the Executive of the Ottawa Woman Study Club and part of the communication committee for the Ottawa Dental Society.
After practicing a couple years in Trois-Rivieres, QC and Vancouver, BC, it was the beauty of the city and active lifestyle that drew Dr. Courchesne and her husband Dan, to relocate and settle in Ottawa to raise her family. Combining her love of dentistry with her love of travel, Dr. Courchesne volunteers her time through dental missions to provide free dental care to underprivileged children and adults in developing countries in Central and South America.
---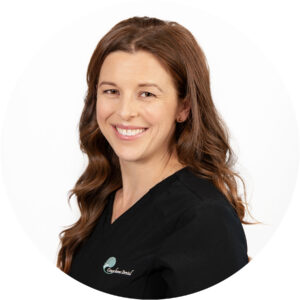 Dr. Emma Wong
Dentist
Originally from Ottawa, Dr. Emma Wong received her dentistry degree from the University of British Columbia in Vancouver. Since graduating in 2012, she has worked in family practice on the Sunshine Coast of BC and in Toronto, and most recently with military members at the Canadian Forces Base dental unit in Kingston.
Dr. Wong enjoys working with patients of all ages. Her practice philosophy focuses on providing exceptional dental care in a gentle and caring manner with an emphasis on patient education. She is a member of the Ontario Dental Association, the Canadian Dental Association and is a member in good standing with the Royal College of Dental Surgeons of Ontario.
Prior to becoming a dentist, Dr. Wong lived for 3 years in Costa Rica where she pursued her passion for surfing. She has also traveled abroad as a volunteer dentist to Brazil and Cambodia. Dr. Wong is thrilled to be returning to her hometown to raise her family.
---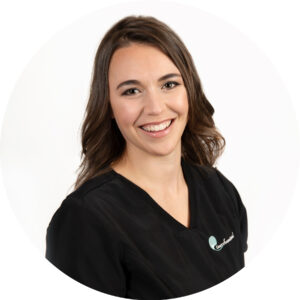 Dr. Nikki Van der Wal
Dentist
Dr. Van der Wal grew up on the west coast of Canada in Victoria, B.C. After completing a BSc in Halifax NS, she attended dental school at McGill University, graduating in 2017 with a Doctorate of Dental Medicine (DMD). In June 2018 she completed a General Practice Residency program at Dalhousie University, where she gained experience in complex dental treatment, oral surgery, implant dentistry and hospital based paediatric care. She also gained accreditation in oral, inhalation, and IV sedation. Nikki is motivated to stay up to date with the latest dental techniques and technologies in order to provide a high standard of care for her patients, while maintaining a friendly and patient-centered clinical environment for patients of all ages.
Nikki is a member of the Ontario Dental Association, the Royal College of Dental Surgeons of Ontario, and is on the executive committee for Ottawa Women Dental Study club.
In her free time you will find her outside hiking, running, or rock climbing at the nearest bouldering gym in Kanata. She loves to be in nature and on the water, and she is excited to explore the many outdoor adventures Ottawa has to offer!
---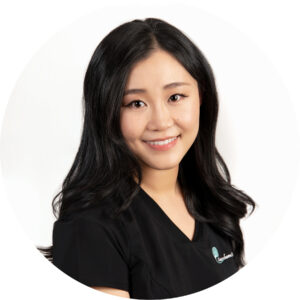 Dr. Cindy Wei
Dentist
Dr. Cindy Wei grew up in Kanata, and attended the University of Ottawa for Biomedical Studies where she focused her research on Parkinson's. She then moved on to dental school at University of Toronto.
After graduating, Dr. Wei was recruited to work in Northern Manitoba. She gained a lot of perspective and experience from the unique challenges of serving a rural community, and endeavours to bring that tight-knit sense of community and connection with patients to her work here.
Dr. Wei is thrilled to be back home with her family and friends, and to establish her career in Kanata at Courchesne Dental. She combines an attention to detail with an easy-going personality, and a focus on the patient experience.
---
Marla
Dental Assistant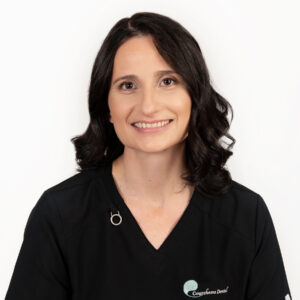 Sindey
Dental Hygenist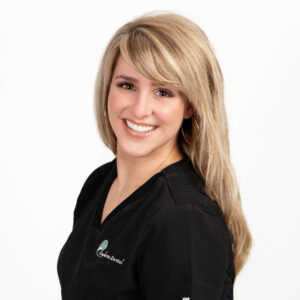 Rachel
Administrative Assistant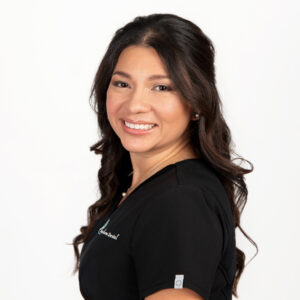 Milagro
Dental Assistant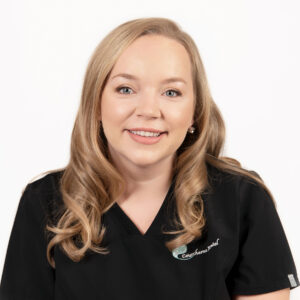 Lynn
Dental Hygenist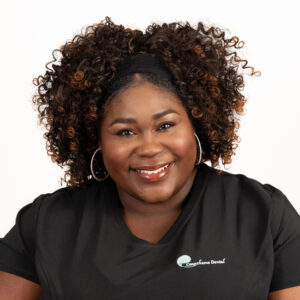 Sauna
Administrative Assistant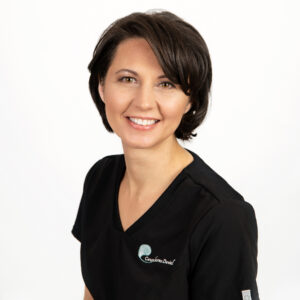 Alythia
Sterilization Technician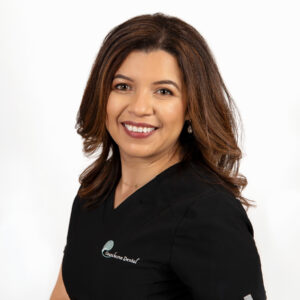 Helen
Dental Assistant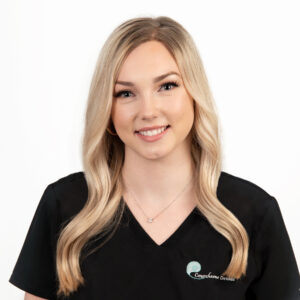 Katie
Dental Hygenist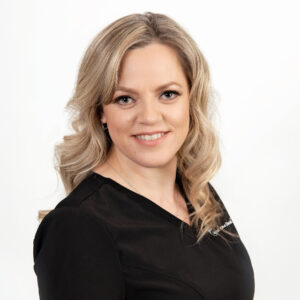 Natalia
Administrative Assistant